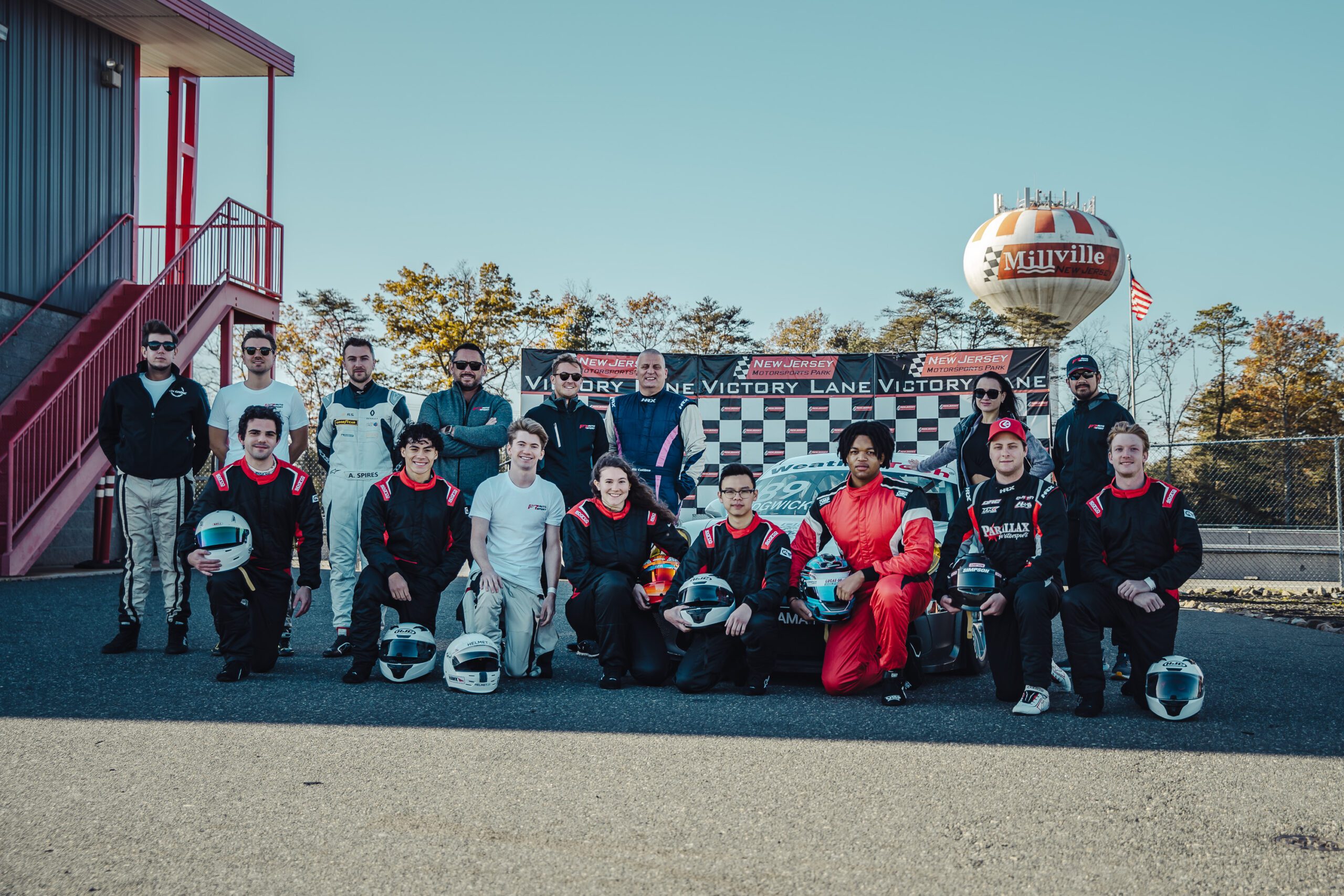 PT Autosport Announces 2023 Aspiring Driver Shootout
12 drivers will head to New Jersey Motorsports Park in August to compete for the chance to join the team's driver development program
SEBRING, Fla. (15 March 2023) – PT Autosport will open the application process on Saturday, April 1 for its second annual Aspiring Driver Shootout, to be held August 1st through 3rd at New Jersey Motorsports Park (NJMP) in Millville, New Jersey.
The team is dedicated to increasing the presence of junior drivers in the motorsports industry that come from diverse ethnic and economic backgrounds. Paramount to this mission is creating career development opportunities and forming an educational, competitive, and supportive environment for all team members, allowing them to grow and learn.
PT Autosport has formed a multi-tiered development program that begins with the Aspiring Driver Shootout. The winner is granted a $100,00 racing partnership and joins the team's junior racing program, progressing to an advanced racing series within the team or with one of the team's operational partners. Ultimately, the goal will be for each driver to graduate to the team's professional level program, racing in the Porsche Deluxe Carrera Cup North America and beyond.
Team founder and owner Jeph Dais joined the Order of DeMolay – a top international youth leadership organization – when he was 12 years old and saw firsthand the positive effects of investing in deserving young people of diverse economic and ethnic backgrounds. Joining forces with longtime motorsports team executive Jason Myers and driver Alex Sedgwick, PT Autosport is dedicated to giving opportunities to those that otherwise would not have that opportunity and to helping the individuals that we partner with to make their dream of becoming a professional in the motorsports industry come true.
"I'm very excited about what we have the potential to build," said Sedgwick. "With my experience as a driver coming through the ranks 'the hard way,' with no personal funding, I feel it places me in a very unique scenario to be able to help identify and develop those who have what it takes to make a career in motorsport."
The flagship program will see its debut this weekend, as PT Autosport teams up with 2022 series champions JDX Racing, with Sedgwick, who also serves as the team's driver development director, behind the wheel in 2023.
2022 Shootout winner Henry Drury has been working with the team on marketing and digital media efforts while recovering from spinal surgery, following an injury incurred whilst pursuing a career as an Olympic figure skater. The 22-year-old Londoner will return to racing later this summer in the team's junior racing program.
"As someone who's been working flat-out for the last five years on making a racing career possible and searching for funding, I'm extremely grateful for the opportunity that PT Autosport has given me, and to finally be in a position to chase my dream of racing," said Drury. "I have a delayed start to my season following my surgery, but in the meantime I'm learning as much as I can from watching Alex at work and maximizing my recovery to hit the ground running once I'm cleared to start driving. I can't wait to get back behind the wheel and prove that the team made the right choice, as well as using my season to prove to others with spine injuries that there is still hope after suffering a life-altering injury."
Applications for the 2023 PT Autosport Aspiring Driver Shootout will open on April 1, with the Shootout taking place August 1 to August 3 at NJMP. 888 applications are available, with 88 drivers chosen after due diligence. From those 88, 12 drivers between the age of 18 and 23 will have the opportunity to participate in a competition measuring their fitness, media, interview, problem-solving, teamwork, and racecraft skills. They will vie for the $100,000 driver partnership program which will provide support for the 2024 & 2025 seasons, with awards also going to second and third place (fourth, fifth and sixth place finishers will earn guaranteed entry as a competitor in the 2024 Aspiring Driver Shootout).
PT Autosport's top tier program makes its debut this weekend in the Deluxe Porsche Carrera Cup North America season opener at Sebring International Raceway as part of the Mobil 1 Twelve Hours of Sebring weekend. Race one takes the green flag Thursday, March 16 at 9:15 a.m. ET, with race two later that afternoon, at 5:35 p.m. The race will be broadcast live in the U.S., on IMSA.tv, the NBC Peacock streaming app and PorscheCarreraCup.us.
PT Autosport is a newly formed racing team currently based at New Jersey Motorsports Park in Millville, NJ. The team is currently campaigning the rising star Alex Sedgwick (U.K.) in the Porsche Deluxe Carrera Cup North America for the 2023 season with JDX Racing. PT Autosport is working towards bringing diversity and opportunity to the motorsport industry, hosting their annual Aspiring Driver Shootout, in which aspiring drivers aged 18-22 can compete for a $100,000 racing partnership with the team. Visit www.DriverShootout.com or www.PTAutosport.com for more info and follow our Instagram @pt_autosport for updates.