2023 Shootout coaches announced, while 2022 Shootout winner begins his racing career
MILLVILLE, NJ (5 June 2023) – Building on the program's 2022 debut, PT Autosport has shifted from application to evaluation as the 2023 Aspiring Driver Shootout application process has closed. And now, the evaluation process begins in earnest.
The team has also chosen a stellar panel of driving, fitness, and wellness coaches to assist in the Shootout's final evaluation phase August 1 to 3 at New Jersey Motorsports Park. While the 2023 edition continues to move forward, the 2022 Shootout winner will finally see racing action next month.
2023 Aspiring Driver Shootout Applications Closed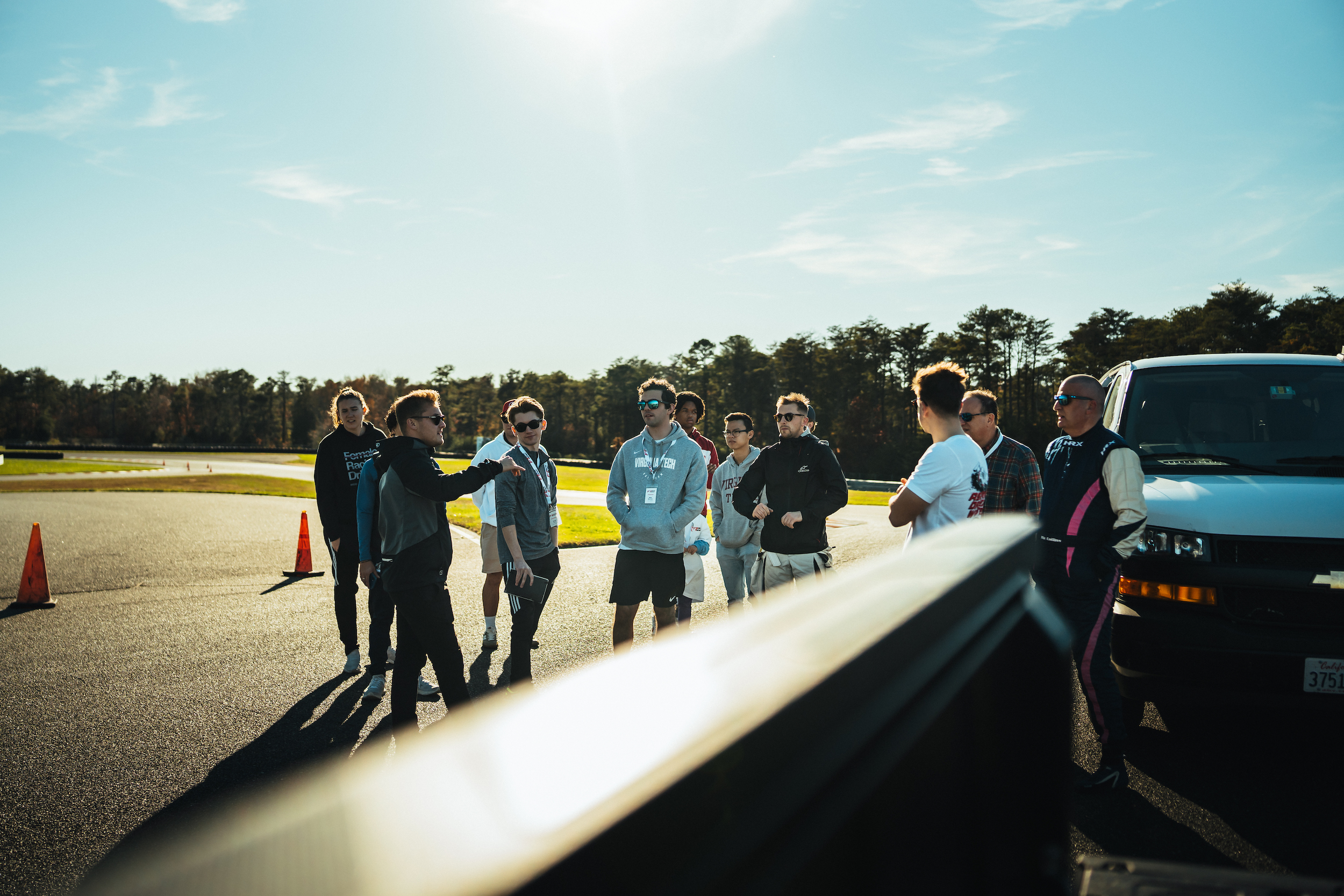 At the application deadline, PT Autosport had received over a hundred video submissions from aspiring drivers located all over the world – from three continents, six countries, and 31 different American states. Applications came from a diverse base of gender, ethnicities, education levels and social backgrounds – including students and graduates from 74 different universities.
The team was impressed with both the number and the caliber of applications, and after a thorough examination process, Jeph Dais (team owner), Jason Myers (team principal) and Alex Sedgwick (director of operations and driver development) chose the final 88 candidates who will now receive a second round of due diligence. 12 drivers will be chosen to travel to New Jersey Motorsports Park August 1 to 3 for the Shootout.
The winner will earn a $100,000 racing partnership and join the team's junior racing program, where through coaching, mentorship, and training, they'll progress towards the ultimate goal of graduating to a professional racing seat.
"It's was great to see such a wide swath of applicants taking the time to submit their applications," said co-founder and team principal Jason Myers. "We don't look for just driving experience – in the application and the Shootout. Instead, we are looking for the complete package. Applicants need to realize they are entering a competition to become a racing driver, and that has many aspects to it. Demanding physical fitness tests, mock media interviews, driver presentations and constant evaluations accompany the simulator and on-track driving aspects of the Aspiring Driver Shootout.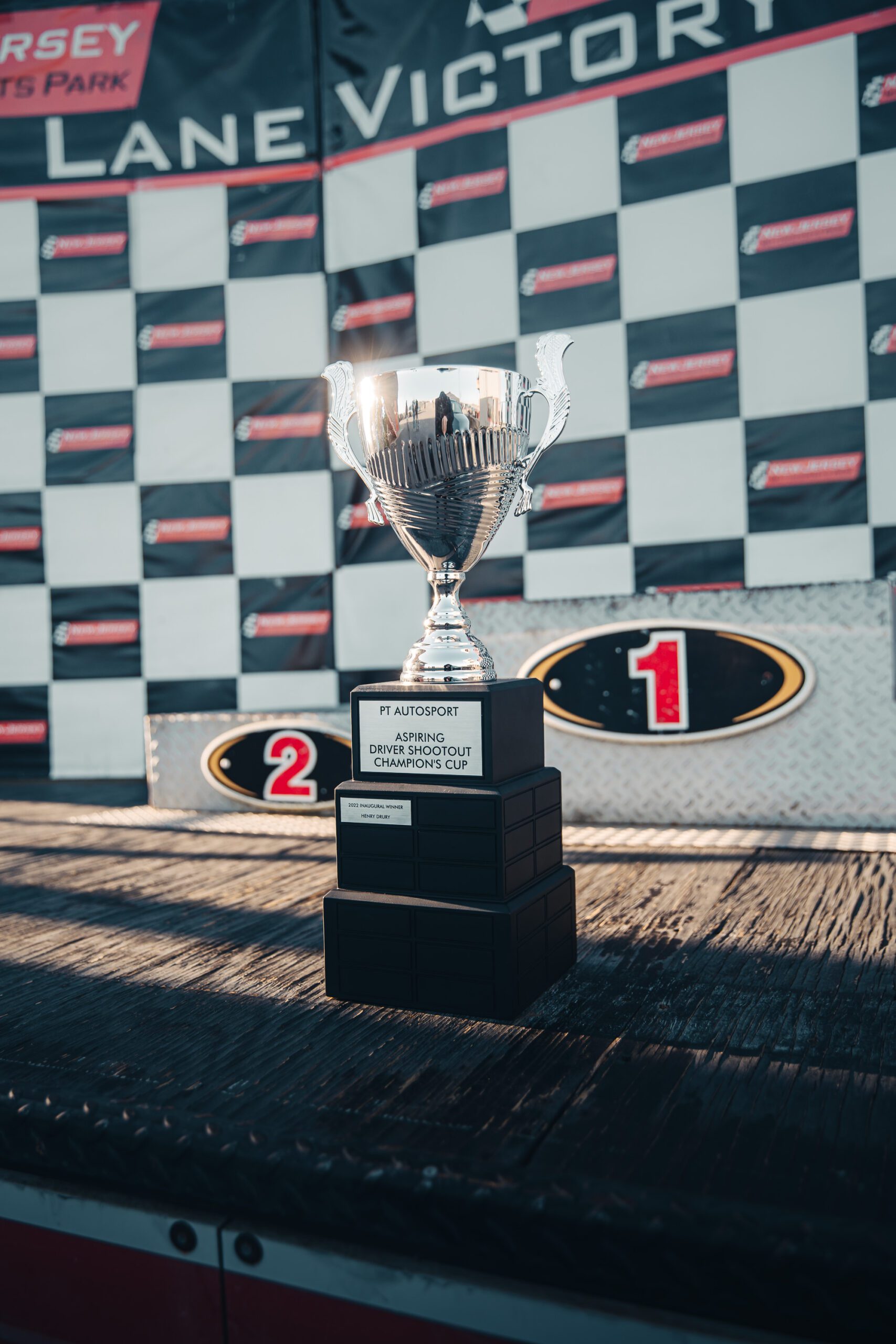 "Some of our applicants have zero real-world driving experience while some have some driving experience, all the way to semi-pro racing experience. There have been so many qualified and eager candidates from such a diverse spread of backgrounds, but they all have one thing in common: the desire and drive to put themselves out there and chase that dream of becoming a professional racing driver.
"We're really looking forward to the 2023 Aspiring Driver Shootout. We've notified all the second-round candidates and applaud everyone that took the time to apply."
Aspiring Driver Shootout Coaches Announced
PT Autosport has announced the team of coaches that will support the Shootout, overseeing on track and off-track performance and guiding the 12 finalists through fitness and wellness training:
Driver Coaches:
Ryan Eversley – Honda factory driver and 2018 Pirelli World Challenge champion
Ric Collins – Porsche/Silverstone driving coach
Will Martin – current Porsche Deluxe Carrera Cup NA driver
Anton Spires – multi-time junior series champion
Jessie Gröse – longtime driver coach and founder of Von Gröse Motorsport
Fitness Coach:
Anthony Crouchelli – master instructor in the health, wellness, and fitness industry
Health and Wellness Coach:
Joseph Maggio – health counselor, medical massage practitioner, and licensed acupuncturist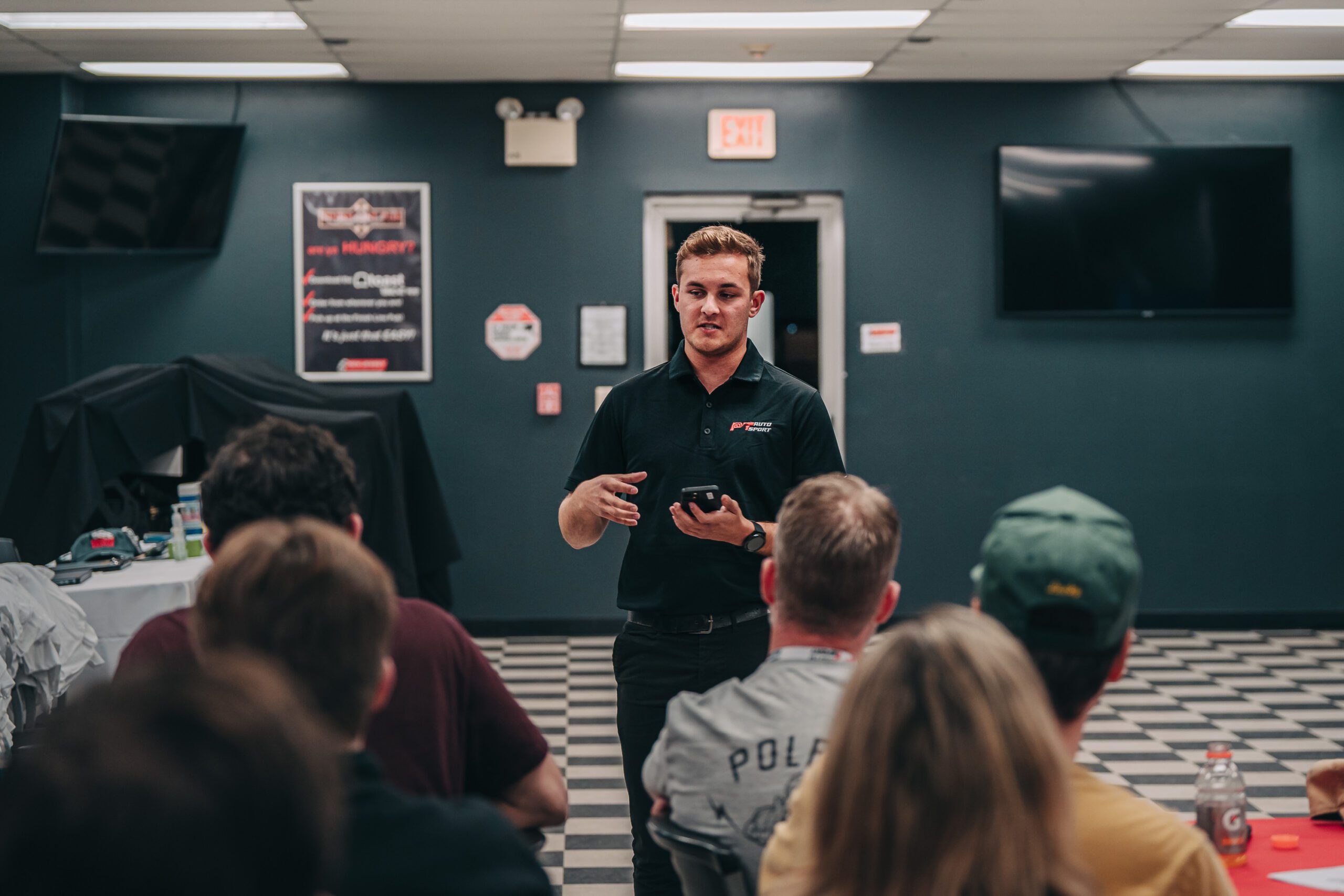 "We've assembled a great assessment team," said co-founder and driver development director Alex Sedgwick. "They have a great deal of experience, as manufacturer driving coaches, racers at the international level, and working with drivers of all experience levels. They are specialists in taking people from zero track experience to going racing, to tuning in to someone's natural ability, which is really what we're looking for.
"Beyond the driving portion, we have Ryan Eversley, who will look after media assessments, along with our team principal Jason Myers – both are very experienced in the media side of the sport and good at determining someone's work ethic and motivation. We also have Anthony Crouchelli, a former soccer player who we've been working with on fitness programs. He and Joseph Maggio are both adept at developing programs that are motorsport specific. We're excited to see it all come together and get to NJMP with our final 12 candidates!"
2022 Aspiring Driver Shootout winner ready to begin his racing season
The inaugural Shootout winner was 22-year-old Londoner Henry Drury, but the former competitive figure skater has been sidelined after back surgery late last year – surgery he delayed for more than a month to compete in the Shootout.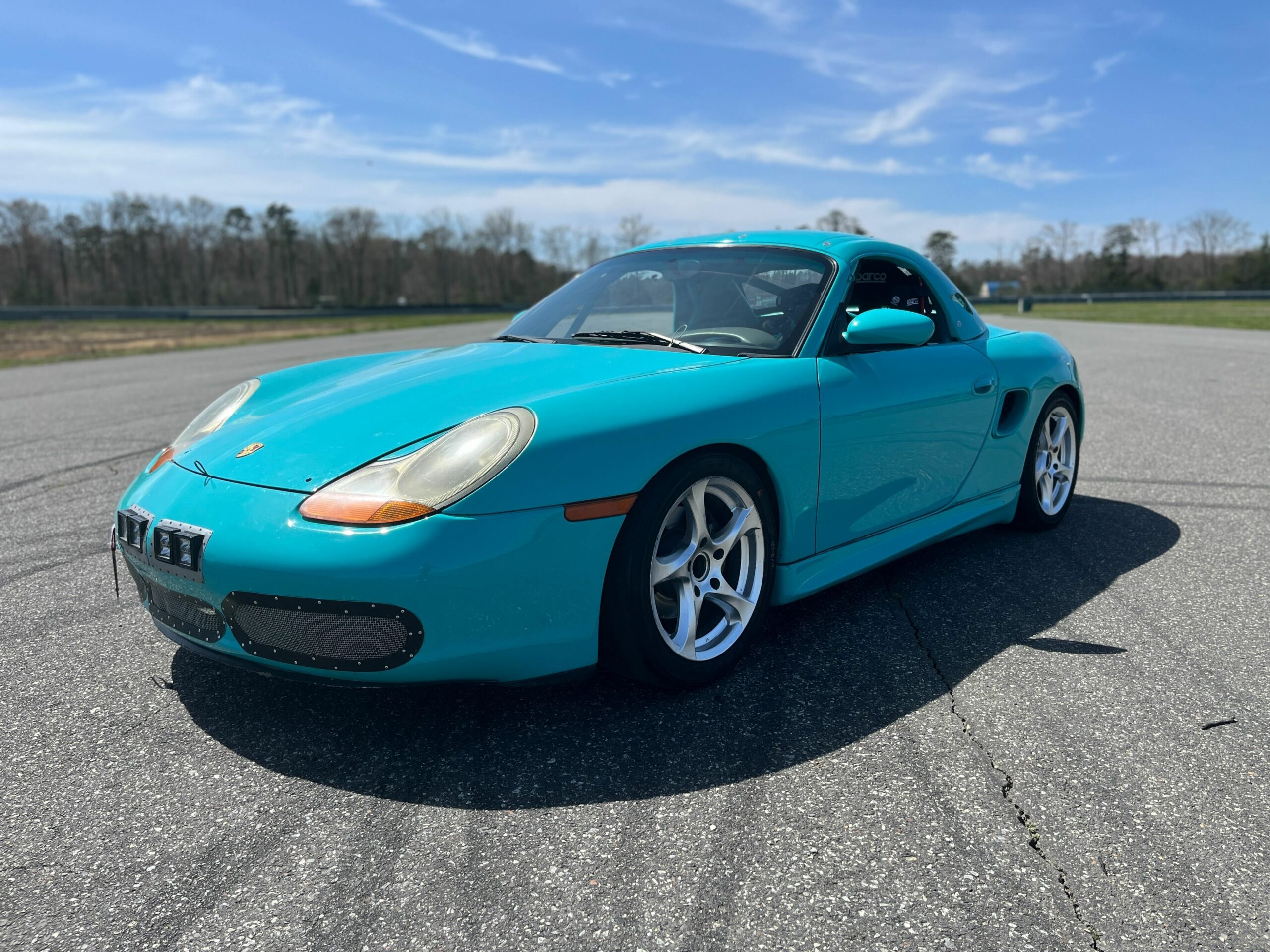 "That was actually very difficult to explain to the doctors!" said Drury. "But I had to be there; I had to try. I'd never have forgiven myself if I had missed the opportunity! I was very lucky to be able to put everything else off and focus solely on winning the shootout."
Drury, who moved with his family to Tampa, Fla. to further his competitive skating career in early 2014, has been busy since surgery in late December, spending significant time in rehabilitation and assisting with marketing and social media for the team, as well as shadowing Alex Sedgwick in Porsche Carrera Cup North America.
But his return to a race car is now set. Drury will test a Porsche Spec Boxster at New Jersey Motorsports Park in early June, ahead of his debut in the Finger Lakes Area Porsche Club of America's Porsche Clash weekend at Watkins Glen International June 16 through 18.
"I've been counting down the days for some time," said Drury. "Pure excitement at this point! My priority this season is just about learning and building as much experience and race craft as I can, as fast as I can. I've had a long time during recovery to prepare for that process and I have to accept that it will be a slow process. But I'm definitely ready to get started!
"I have to say a massive thanks to everyone who has gotten me here, from the medical team at Texas Back Institute and Advent Health in Florida to the entire PT Autosport team, for their guidance and coaching over the past months. I can't wait to get back on track and show what we're made of!
About PT Autosport
PT Autosport is a newly formed racing team currently based at New Jersey Motorsports Park in Millville, NJ. The team campaigns rising star Alex Sedgwick (U.K.) in the Porsche Deluxe Carrera Cup North America series for the 2023 season with JDX Racing.
PT Autosport is working towards bringing diversity and opportunity to the motorsport industry, hosting their annual Aspiring Driver Shootout – in which aspiring drivers aged 18-23 can compete for a $100,000 racing partnership with the team – at New Jersey Motorsports Park August 1 through 3. VisitPTAutosport.com for more info.
PT Autosport social media
Instagram: @pt_autosport
TikTok: @ptautosport
Twitter: @PtAutosport
Facebook: PT Autosport
Media Contact: Diane Swintal
diane@sundaymanagement.com