PT Autosport's 2022 Aspiring Driver Shootout podium continue driver development program
The second and third-place finishers in last year's Shootout earned a three-day Skip Barber Racing School at Lime Rock Park
MILLVILLE, NJ (13 June 2023) – PT Autosport continued its commitment to junior driver development last month, as the drivers who finished second and third in the 2022 Aspiring Driver Shootout completed the three-day Skip Barber Racing School at Lime Rock Park.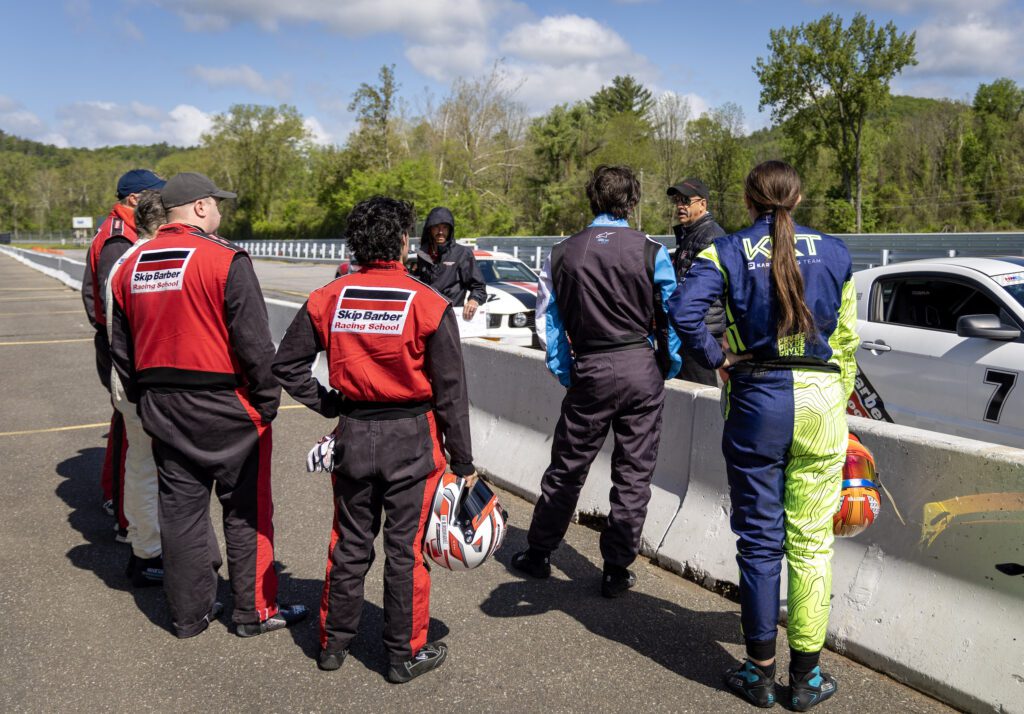 Brenna Schubert and Bryce Rodriguez earned the school as part of their Shootout winnings. Rodriguez, who finished second, earned a $10,000 prize to further his racing development, while Schubert, who finished third, earned a $5,000 prize of the same nature. Both opted for the three- day Skip Barber Racing School at
Lime Rock Park in Lakeville, CT, choosing the historic seven-turn, 1.53-mile circuit as the place to advance their racing knowledge.
Skip Barber began the racing school in 1975 and estimates that over 400,000 racers have taken its checkered flag, including some of the sport's most famous names, including Josef Newgarden, AJ Allmendinger and Juan Pablo Montoya. The three-day school helps students master the fundamentals of racing and includes both classroom and racetrack instruction that covers everything from correct braking techniques to understanding the proper racing line.
The PT Autosport team, led by owner Jeph Dais, team principal Jason Myers and driver/driver development director Alex Sedgwick, were impressed with the level of candidates in their inaugural Shootout last year, and were happy with the chance to help not only the winner, Henry Drury (who will begin his racing campaign in a Spec Boxster in the Finger Lakes Area Porsche Club of America's Porsche Clash weekend at Watkins Glen International June 16 through 18) but the two drivers who just missed out on the opportunity.
"Our 2022 inaugural shootout was a great success right out of the gate and caught us all by surprise – in a good way!" said PT Autosport team principal Jason Myers. "We've been really fortunate to get some amazing applications and candidates from around the globe. The competition was fierce and closely fought – in both the application process and at the Shootout itself! After two days of trials and tribulations, the final decision was tough to make, and just like in racing there could be only one winner.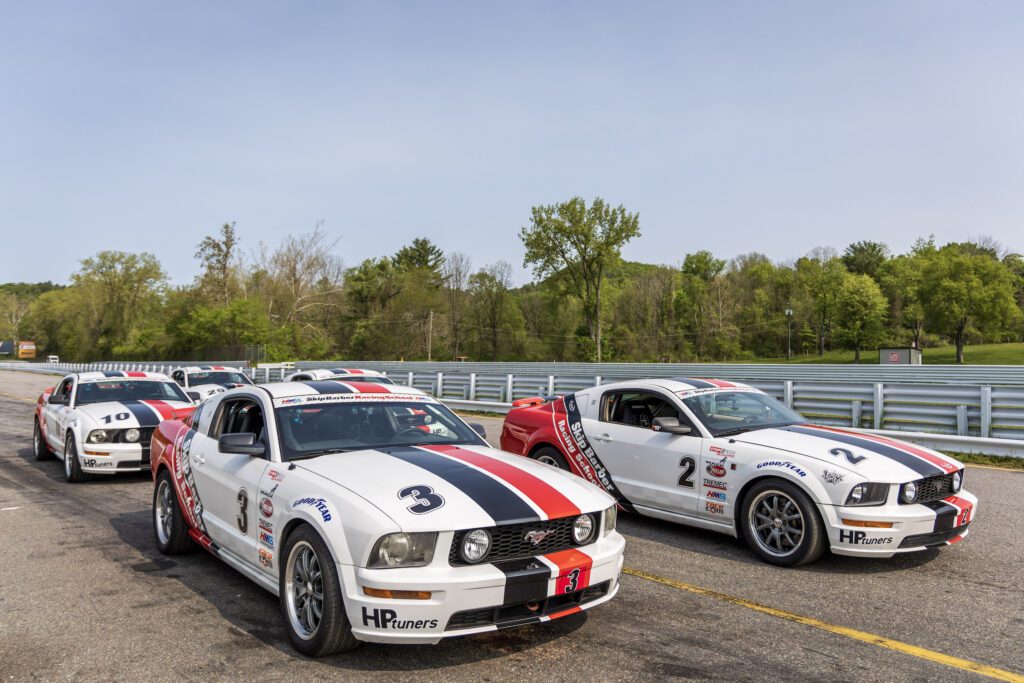 "However, we felt our other two podium finishers still deserved something to help continue pursuing their passion of becoming a racing driver and both chose to go to the Skip Barber 3-Day advanced racing school at Lime Rock Park. They spent three days perfecting their heel-and-toe technique, experienced the skid-pad in wet and dry conditions, and worked through time trials on the famous circuit. They came away with some great experience to bring back to this year's shootout (as the five drivers who finished second through sixth in the 2022 Shootout earned automatic invites to this year's event.)"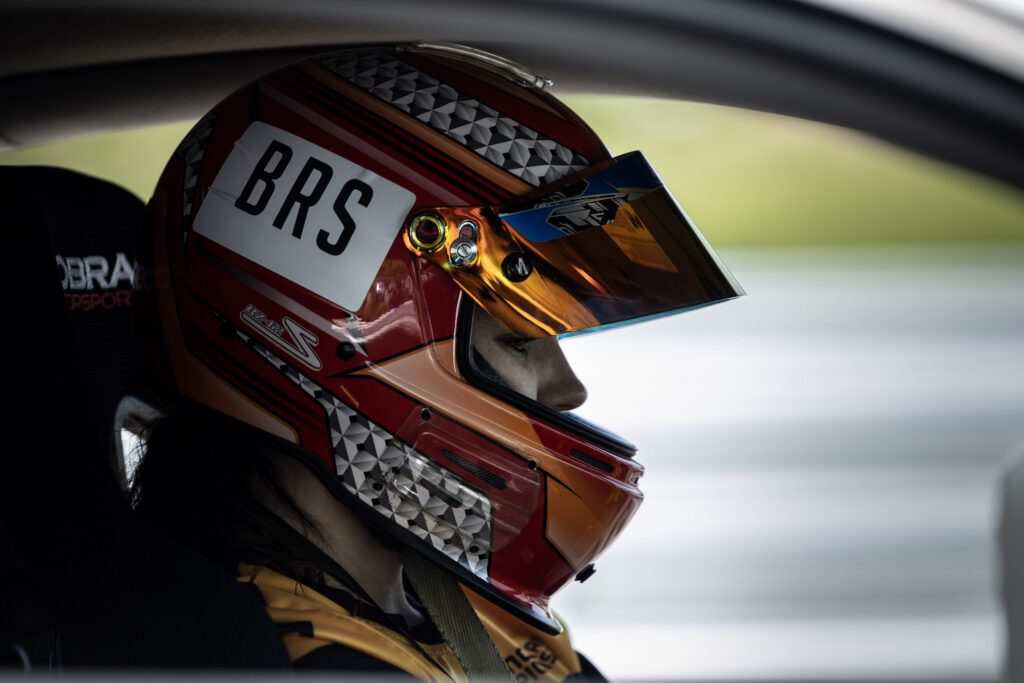 Schubert, 23, from Quakertown, Penn. was on the dean's list at Penn State University all four years and a member of the school's Formula SAE team, helping to manufacture the carbon fiber chassis and aero components. She started karting at age 10 and made her national debut last year. Schubert currently races with Team Ferris in the STARS Championship Series. Rodriquez, 20, resides in Beacon, NY and is an accomplished sim racer and coach, graphic designer and photographer. Both drivers felt that the education they received at the Skip Barber school will not only further their racing careers but help them earn a serious shot at the Shootout title.
"My experience at the Skip Barber Racing School was nothing short of spectacular," said Brenna Schubert. "I am happy with my performance, thanks to the wonderful instructors who offered detailed feedback and encouragement after every exercise and lapping session. My main goal was to really hone my manual shifting skills and learn how to heel-and-toe, and the repetitiveness of this really helped me feel much more confident. I can't thank PT Autosport enough for providing me with such a beneficial opportunity for learning and growth in my motorsports career."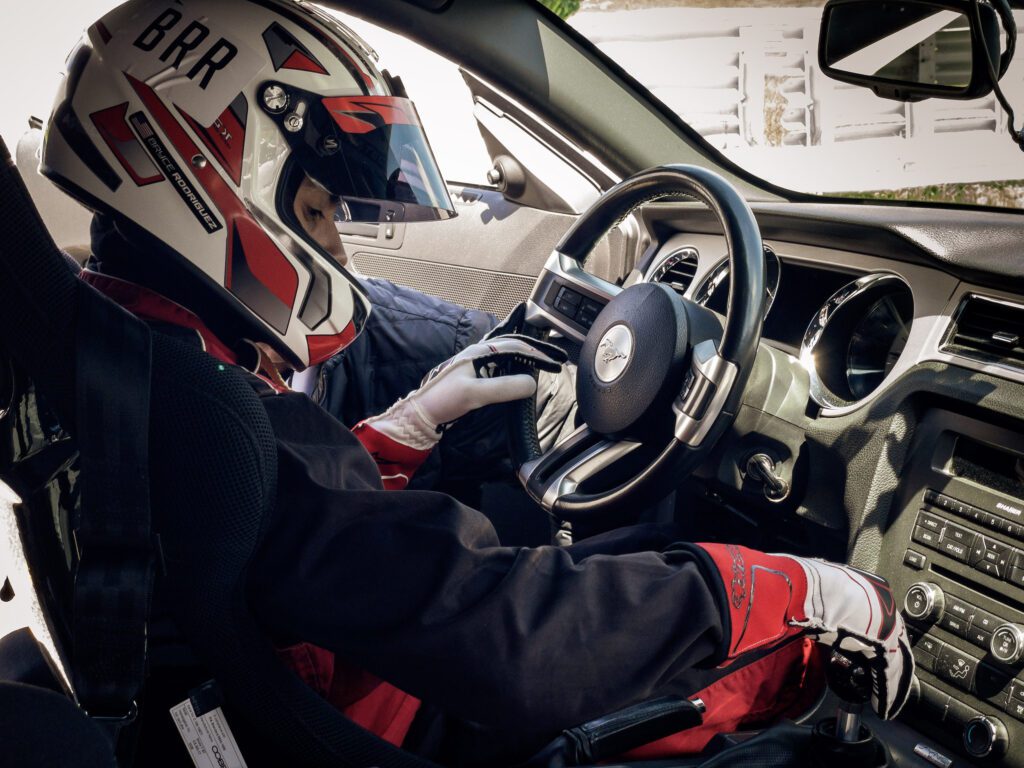 "Thanks to PT Autosport, attending
the Skip Barber Racing School
was a game-changing
experience," said Bryce
Rodriguez. "The fully funded
opportunity allowed me to refine
my skills, gain valuable
knowledge, pursue my passion for
racing and be on track again. I am
immensely grateful for the opportunity and look forward to the 2023 Aspiring Driver Shootout."
The PT Autosport Aspiring Driver Shootout will take place August 1 through 3 at New Jersey Motorsports Park. The 12 drivers who will attend the Shootout will be announced shortly.
2022 Shootout winner tests at NJMP, ready for racing debut this weekend at WGI
Henry Drury, who won the team's inaugural Aspiring Driver Shootout last year, will see his first racing action this weekend in the Finger Lakes Area Porsche Club of America's Porsche Clash weekend at Watkins Glen International. The 22-year-old former competitive figure skater has been sidelined after back surgery late last year – surgery he delayed for more than a month to compete in last year's Shootout. Drury tested his new Spec Boxster at New Jersey Motorsports Park last week, along with several other drivers from last year's Shootout, and Sedgwick was pleased with the effort.
"The test reconfirmed to all of us why Henry was the first Shootout winner," said Sedgwick. "He's very at ease, everything is very natural for him, and he can already identify ways he can improve. He really thinks about what he's doing but he's also very instinctive – and very coachable. Those are really important attributes for someone in this program. Waiting has been really hard, but I think it's been good for him to be there at the Carrera Cup weekends and see what goes into it. I'm excited for him, but we need to remember that this is his first ever race weekend. I'm confident he will exceed expectations."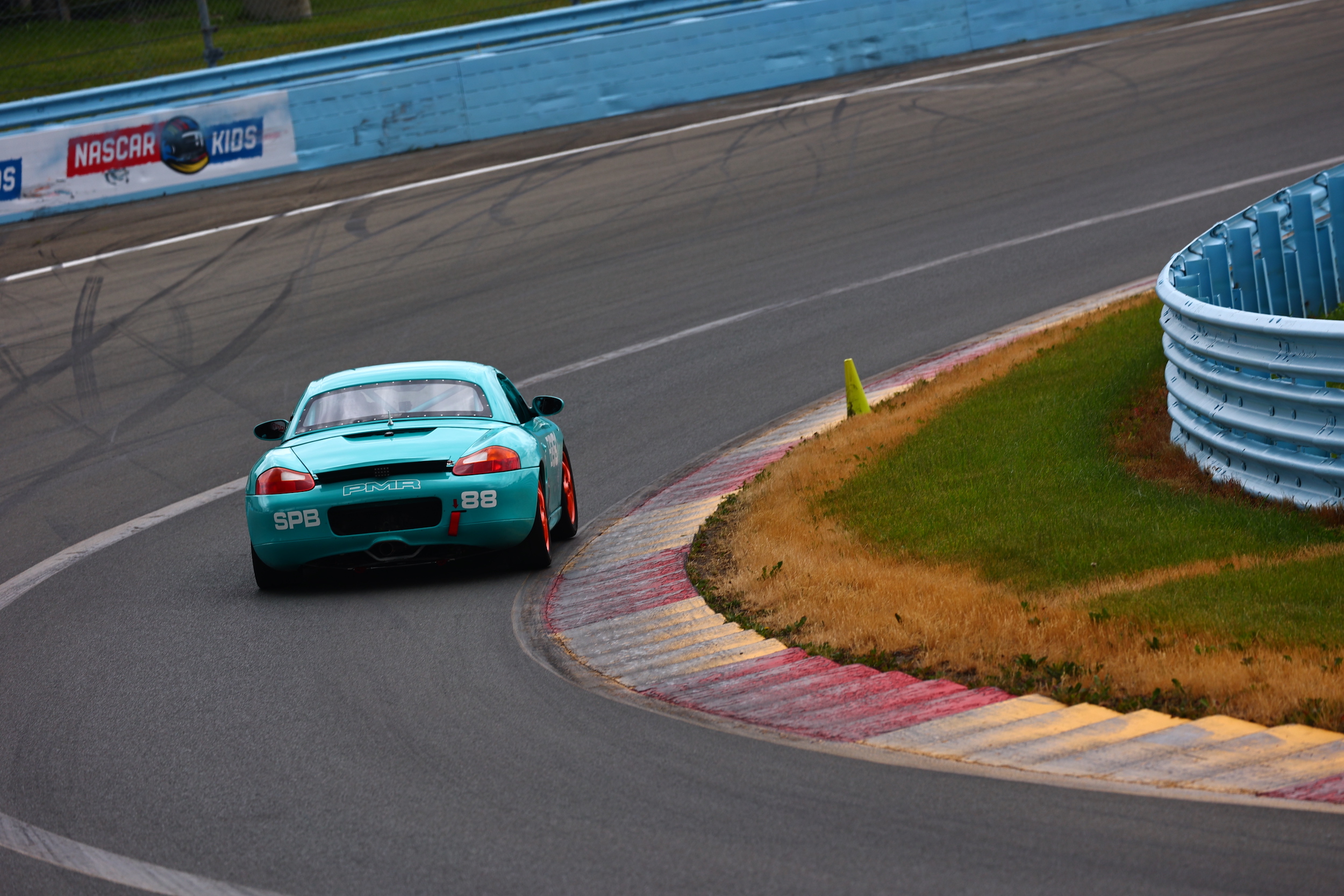 "We are really pleased with the level of talent that came out to the test on Wednesday," said Myers. "What we were able to identify was all great information moving the team forward. Henry tested the new Spec Boxster that he will be running at Watkins Glen this weekend in PCA spec B class, and we also had our 2022 Shootout runners up, as well as a handful of other candidates who have either applied for or been in past Shootouts. It was a great day of getting a lot of varied talent and backgrounds out on track and testing their mettle where the rubber meets the road. It also gave us a great opportunity to see our new Spec Boxster partners PMR Precision Motorsports run the cars, as they will be supporting Henry's PCA effort for the remainder of this year and potentially beyond. I'm really looking forward to this year's Shootout, to see what other kind of talent we can discover, develop, and bring into this great sport."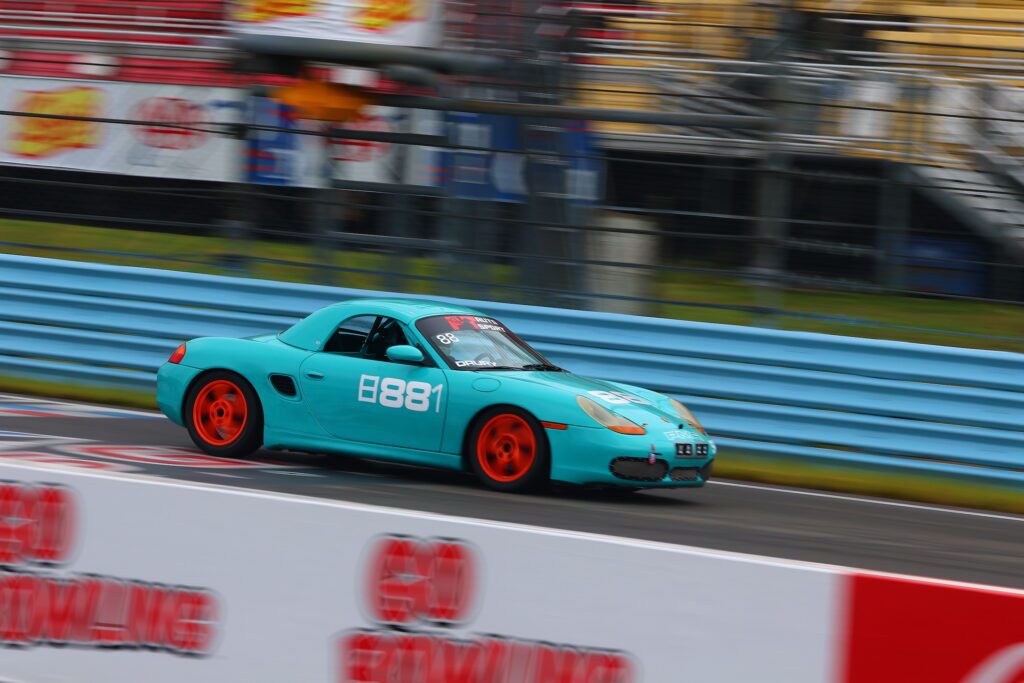 PT Autosport's top tier program will be back in action later this month, as driver Alex Sedgwick and the PT Autosport with JDX Racing team contest Round Four of the Porsche Carrera Cup North America. The doubleheader takes place as the undercard of the IMSA WeatherTech SportsCar Championship's Sahlen's Six Hours at Watkins Glen International. Race one takes the green flag Friday, June 23 at 1:25 p.m. EDT, with race two Saturday at 12:20 p.m. The race will be broadcast live in the U.S., on IMSA.tv, the NBC Peacock streaming app and PorscheCarreraCup.us.
PT Autosport would like to thank JDX Racing partners Byers/Porsche Columbus, Renier Construction, PDCA Inc., and Revamp Marketing.
About PT Autosport
PT Autosport is a newly formed racing team currently based at New Jersey Motorsports Park in Millville, NJ. The team campaigns rising star Alex Sedgwick (U.K.) in the Porsche Deluxe Carrera Cup North America series for the 2023 season with JDX Racing and 2022 Aspiring Driver Shootout winner Henry Drury (UK) in select PCA, SCCA, and WRL races during the 2023 season.
PT Autosport is working towards bringing diversity and opportunity to the motorsport industry, hosting their annual Aspiring Driver Shootout, in which aspiring drivers aged 18-23 can compete for a $100,000 racing partnership with the team. Visit PTAutosport.com for more info.
PT Autosport social media
Instagram: @PT_autosport
Facebook: @PTautosportracing
Twitter: @PTAutosport
TikTok: @PTAutosport